Posts for: April, 2019
By ClearWave Dental
April 20, 2019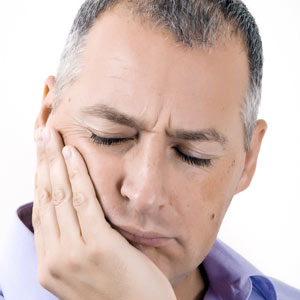 It's estimated that between 10 and 40 million adults in the U.S. suffer from chronic jaw pain and disability. Healthcare providers refer to it as temporomandibular joint disorder (TMJD), a group of conditions characterized by pain and limited function with the jaw joints, as well as related muscles and tissues.
People with TMJD often experience popping, clicking or grating sounds when they move their lower jaw. The more serious symptoms, however, are severe pain and limited movement of the jaw. The causes of TMJD haven't been fully substantiated, but it's believed to be influenced by a person's genetic background, their gender (most patients are women of childbearing age), their environment and behavioral habits. This uncertainty about the underlying causes has made it difficult to improve treatment strategies for the disorder.
One promising area of research, though, is suspected connections between TMJD and other health problems. In one survey of over 1,500 TMJD patients, nearly two-thirds indicated they had three or more other chronic conditions. Among the most frequently named were fibromyalgia, chronic fatigue syndrome, rheumatoid arthritis, and sleep disturbances.
We're not quite sure how or why TMJD might be linked to these other conditions, but further study is underway. Researchers hope any knowledge uncovered could lead to advances in our ability to diagnose, treat and prevent TMJD.
Until then, the more traditional treatment approach remains the best course of action: medication to relax muscles and relieve pain; thermal therapies using hot and cold compresses during flare-ups; and physical therapy. Switching to softer foods temporarily may also give jaw muscles a rest from over-activity. Although jaw surgery is an option, we should consider it a last resort after other therapies have proven altogether ineffective in relieving pain and restoring function.
If you suspect you have TMJD, please visit a medical doctor first. Other conditions could mimic the symptoms of the disorder and would need to be ruled out first. If the diagnosis is TMJD, you're not alone. You can receive information, support and updates on the latest research by visiting the TMJ Association at www.tmj.org.
If you would like more information on chronic jaw pain, please contact us or schedule an appointment for a consultation. You can also learn more about this topic by reading the Dear Doctor magazine article "Chronic Jaw Pain and Associated Conditions."
By ClearWave Dental
April 10, 2019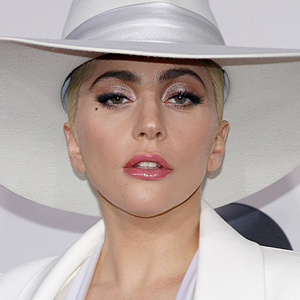 Sometimes, looking at old pictures can really bring memories back to life. Just ask Stefani Germanotta—the pop diva better known as Lady Gaga. In one scene from the recent documentary Five Foot Two, as family members sort through headshots from her teen years, her father proclaims: "Here, this proves she had braces!"
"If I had kept that gap, then I would have even more problems with Madonna," Lady Gaga replies, referencing an ongoing feud between the two musical celebrities.
The photos of Gaga's teenage smile reveal that the singer of hits like "Born This Way" once had a noticeable gap (which dentists call a diastema) between her front teeth. This condition is common in children, but often becomes less conspicuous with age. It isn't necessarily a problem: Lots of well-known people have extra space in their smiles, including ex-football player and TV host Michael Strahan, actress Anna Paquin…and fellow pop superstar Madonna. It hasn't hurt any of their careers.
Yet others would prefer a smile without the gap. Fortunately, diastema in children is generally not difficult to fix. One of the easiest ways to do so is with traditional braces or clear aligners. These orthodontic appliances, usually worn for a period of months, can actually move the teeth into positions that look more pleasing in the smile and function better in the bite. For many people, orthodontic treatment is a part of their emergence from adolescence into adulthood.
Braces and aligners, along with other specialized orthodontic appliances, can also remedy many bite problems besides diastema. They can correct misaligned teeth and spacing irregularities, fix overbites and underbites, and take care of numerous other types of malocclusions (bite problems).
The American Association of Orthodontists recommends that kids get screened for orthodontic problems at age 7. Even if an issue is found, most won't get treatment at this age—but in some instances, it's possible that early intervention can save a great deal of time, money and effort later. For example, while the jaw is still developing, its growth can be guided with special appliances that can make future orthodontic treatment go quicker and easier.
Yet orthodontics isn't just for children—adults can wear braces too! As long as teeth and gums are healthy, there's no upper age limit on orthodontic treatment. Instead of traditional silver braces, many adults choose tooth-colored braces or clear aligners to complement their more professional appearance.
So if your child is at the age where screening is recommended—or if you're unhappy with your own smile—ask us whether orthodontics could help. But if you get into a rivalry with Madonna…you're on your own.
If you have questions about orthodontic treatment, please contact our office or schedule a consultation. You can read more in the Dear Doctor magazine articles "The Magic of Orthodontics" and "Orthodontics For The Older Adult."