Posts for: May, 2019
By ClearWave Dental
May 21, 2019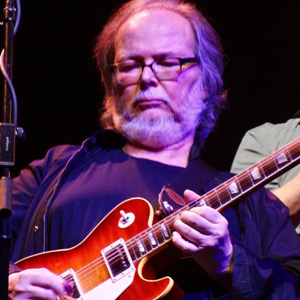 Fans of the legendary rock band Steely Dan received some sad news a few months ago: Co-founder Walter Becker died unexpectedly at the age of 67. The cause of his death was an aggressive form of esophageal cancer. This disease, which is related to oral cancer, may not get as much attention as some others. Yet Becker's name is the latest addition to the list of well-known people whose lives it has cut short—including actor Humphrey Bogart, writer Christopher Hitchens, and TV personality Richard Dawson.
As its name implies, esophageal cancer affects the esophagus: the long, hollow tube that joins the throat to the stomach. Solid and liquid foods taken into the mouth pass through this tube on their way through the digestive system. Worldwide, it is the sixth most common cause of cancer deaths.
Like oral cancer, esophageal cancer generally does not produce obvious symptoms in its early stages. As a result, by the time these diseases are discovered, both types of cancer are most often in their later stages, and often prove difficult to treat successfully. Another similarity is that dentists can play an important role in oral and esophageal cancer detection.
Many people see dentists more often than any other health care professionals—at recommended twice-yearly checkups, for example. During routine examinations, we check the mouth, tongue, neck and throat for possible signs of oral cancer. These may include lumps, swellings, discolorations, and other abnormalities—which, fortunately, are most often harmless. Other symptoms, including persistent coughing or hoarseness, difficulty swallowing, and unexplained weight loss, are common to both oral and esophageal cancer. Chest pain, worsening heartburn or indigestion and gastroesophageal reflux disease (GERD) can also alert us to the possibility of esophageal cancer.
Cancer may be a scary subject—but early detection and treatment can offer many people the best possible outcome. If you have questions about oral or esophageal cancer, call our office or schedule a consultation. You can learn more in the Dear Doctor magazine article "Oral Cancer."
By ClearWave Dental
May 10, 2019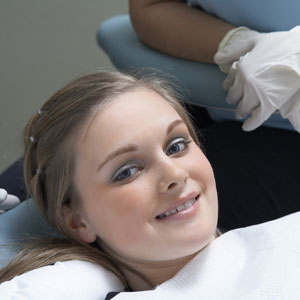 Dental implants are widely considered by both dentists and patients as the premier choice for replacing missing teeth. Unfortunately, implants aren't the appropriate choice for teenagers with missing teeth.
That's because their jaws won't fully finish most of their growth and development until early adulthood. An implant placed too early could become misaligned as the jaw matures. The best approach for a teenager is a temporary restoration until they're old enough for an implant.
There are a couple of good options. One is a removable partial denture (RPD), prosthetic (false) teeth set in an acrylic base that mimics gum tissue at the locations of the missing teeth. RPDs, which stay in place by way of metal clips that fit over other teeth, are easy to wear and maintain.
On the downside, an RPD can break if you bite into something too hard. They can lose their fit and may need to be replaced with a new one. And, some teens aren't quite keen on wearing a "denture."
Another option is a bonded or Maryland bridge, a kind of fixed bridge. We bond dental material to the back of a prosthetic tooth with portions of the material extending out from either side of it.  We then bond these extending tabs to the back of the teeth on either side of the prosthetic tooth to hold it in place. Unlike traditional bridges, we can eventually remove it without any permanent alterations to the teeth it's attached to.
Before we undertake a bonded bridge, though, we must make sure the gums and bone of the surrounding teeth are free from periodontal (gum) disease and are healthy and strong enough to support the bridge. We also need to be sure the patient doesn't have a deep bite or a teeth grinding habit, which could cause the teeth to make contact with the tabs and break them.
The patient also needs the maturity to responsibly perform diligent oral hygiene: this type of bridge has a tendency to build up disease-causing plaque, so brushing twice and flossing once every day is critical. Not doing so increases the risk of tooth decay or periodontal (gum) disease, which could complicate a future implant.
We can discuss these options after a thorough dental examination of your teenager. Either way, we'll be able to restore your teen's smile until we can undertake a more permanent restoration.
If you would like more information on tooth replacement options for teenagers, please contact us or schedule an appointment for a consultation.