Posts for: June, 2019
By ClearWave Dental
June 20, 2019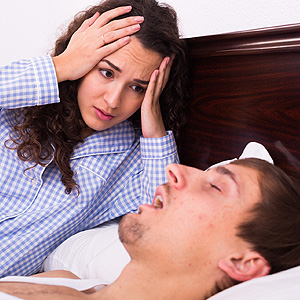 If your sleeping partner snores, it could be more than an annoyance: it could be a sign of sleep apnea. This occurs when air flow into the lungs becomes obstructed in the throat for a few seconds during sleep. The obstruction can take many forms, but a common one arises from the tongue relaxing against the back of the throat, producing snoring sounds as air attempts to pass through this restricted area.
Sleep apnea can cause severe problems: lower daily energy levels and mood from poor sleep; lower oxygen saturation that could affect brain function; and increased risk for cardiovascular disease. So, if you're awakened by your partner's snoring (or they're complaining about yours!), it's important to have it checked and treated.
This begins with a visit to us for a complete oral examination. Like many dentists, we're well trained in the anatomy and structures of the mouth, as well as the causes and treatment of sleep apnea. We'll examine your mouth, take into account any possible symptoms you're experiencing and, if your suspicions are correct, refer you to a sleep physician to diagnose if you have sleep apnea.
Treatment will depend on its cause and severity. An oral appliance worn during sleep is the recommended first treatment for mild to moderate sleep apnea that involves the tongue as an obstruction. We develop a custom appliance that helps move your tongue away from the back of the throat, reducing both apnea and snoring sounds. For more advanced sleep apnea you could benefit from a Continuous Positive Airway Pressure (CPAP) machine. This device generates continuous air pressure through a mask worn while sleeping that helps keep the airway open.
Of course, there are other causes for obstruction, some of which may require surgical intervention to relieve the problem. Abnormally large tonsils, adenoids or excessive soft tissue can all restrict air flow. Surgically removing or altering these structures could help reduce airway restriction.
Whatever type or degree of sleep apnea you or your partner may have, there are solutions. The right treatment will not only improve overall health, it will help both of you get a better night's sleep.
If you would like more information on sleep apnea and how to treat it, please contact us or schedule an appointment for a consultation. You can also learn more about this topic by reading the Dear Doctor magazine article "If You Snore, You Must Read More!"
By ClearWave Dental
June 10, 2019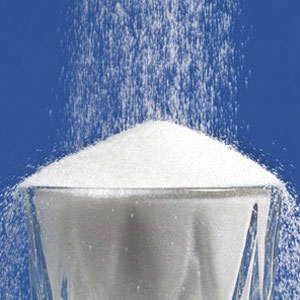 Occurrences of obesity and Type 2 diabetes have soared in the last few decades. While there are a number of influencing factors, health officials place most of the blame on one of our favorite foods: sugar. Only a generation ago we were consuming an annual average of 4 pounds per person. Now, it's nearly 90 pounds.
We've long known that sugar, a favorite food not only for humans but also oral bacteria, contributes to dental disease. But we now have even more to concern us—the effect of increased sugar consumption on health in general.
It's time we took steps to rein in our favorite carbohydrate. Easier said than done, of course—not only is it hard to resist, it's also hard to avoid. With its steady addition over the years to more and more processed foods, nearly 77% of the products on grocery store shelves contain some form of sugar.
Here's what you can do, though, to reduce sugar in your diet and take better care of your dental and general health.
Be alert to added sugar in processed foods. To make wiser food choices, become familiar with the U.S.-mandated ingredient listing on food product packaging—it tells if any sugar has been added and how much. You should also become acquainted with sugar's many names like "sucrose" or "high fructose corn syrup," and marketing claims like "low fat" that may mean the producer has added sugar to improve taste.
Avoid sodas and other prepared beverages. Some of the highest sources for added sugar are sodas, sports drinks, teas or juice. You may be surprised to learn you could consume your recommended daily amount of sugar in one can of soda. Substitute sugary beverages with unsweetened drinks or water.
Exercise your body—and your voice. Physical activity, even the slightest amount, helps your body metabolize the sugar you consume. And speaking of activity, exercise your right to have your voice heard by your elected officials in support of policy changes toward less sugar additives in food products.
Becoming an informed buyer, disciplined consumer and proactive citizen are the most important ingredients for stopping this destructive health epidemic. Your teeth—and the rest of your body—will thank you.
If you would like more information on the effects of sugar on dental and general health, please contact us or schedule an appointment for a consultation. You can also learn more about this topic by reading the Dear Doctor magazine article "The Bitter Truth About Sugar."